List of images
Creating new project - push F6 button to see all images in layers.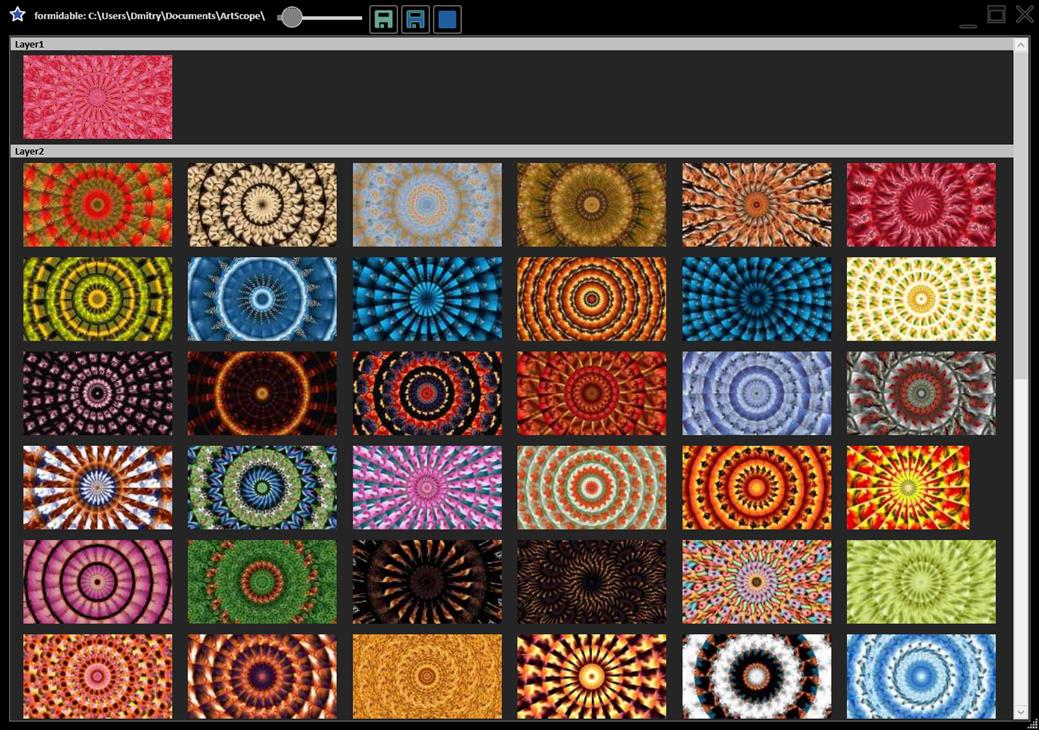 (This is animation sample from YouTube - http://www.youtube.com/watch?v=E1044ft4jv8).
Description of links and buttons on top of List of Images window:
1. Link "User's directory" (c:\users\UserName\ArtScope), click to open Windows Explorer.
2. Slider for image size alteration.
3. Save button.
4. Save and Exit button.
5. The upper right corner contains buttons – minimize, resize and close the window. They are barely visible and appear only when you move the mouse on them.
You can change the order of images by dragging them (red line will show the new image place). To delete image, press the "Delete" button. You can add new image to a layer by drag-n-dropping it from Windows Explorer to the place between Save and Minimize buttons.

Context menu (right click with the mouse)
1. Delete selected image from list
2. Copy selected image to project path
3. Copy all images to project path
4. Rename file